Office of the University Registrar
September 7, 2016
Launch of the Enrollment Confirmation System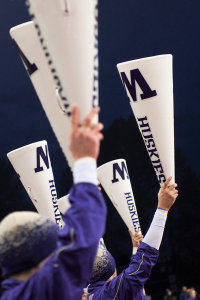 The Office of the University Registrar in partnership with UWIT, the Graduate School, Professional and Continuing Education (PCE), Undergraduate Admissions for Bothell, Seattle, and Tacoma, Student Fiscal Services, and First Year Programs (FYP) is happy to announce the release of our new online Enrollment Confirmation System. Undergraduate and graduate admitted students may utilize the new system to confirm their enrollment to the University of Washington (all three campuses) and to use credit cards and web checks to pay their Enrollment Confirmation Deposits (ECD) and New Student Enrollment and Orientation Fees (NSEOF).
The system has been developed for use by students and staff to confirm enrollment and to pay either their ECD or NSEOF by credit card or web check. The planning for this new system has been extensive and has taken place over the past five years. Graduate students and international students who do not have US bank accounts will especially benefit from the new payment system. New efficiencies will be gained throughout a number of units by expediting the confirmation and payment process and decreasing the number of checks needing to be processed by the Office of the University Registrar.
The owner for this new feature is the Office of the University Registrar (OUR), Seattle. Students will be notified of the new Enrollment Confirmation System in their notice of admission and may access to instructions and an FAQ page on the OUR Help Center site. Please visit this site to review the student instructions and FAQ page. Staff may also review training materials at this site.
The owner of the process will continue to be the Office of the University Registrar. Please contact Registra@uw.edu if you have any questions about the new tool, or contact regmail@uw.edu if you have any financial questions related to the ECD or NSEOF payments.